Description
The Vega fin has been designed for the intermediate - experienced free-diver with the following features in mind:
Comfort for no pain after several hours of use in the water.
Excellent efficiency for penetration into the water, efficient fining increasing your stamina by decreasing the mass moved.

High Flexibility optimizes gravity by using the following high-performance materials: Unbreakable Technopolymere for the blade and TPE SEBS overmolded for the footpocket.
Each fin weighs approximately 800g


Sizing
remember to take the thickness of your sock into consideration when choosing your size.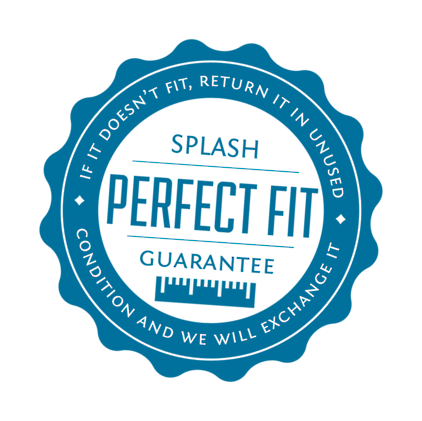 Size Chart
X
Wetsuit
| Euro Size | US Size |
| --- | --- |
| 41/42 | 8-9 |
| 43/44 | 10-11 |
| 45/46 | 12-13 |
| 47/48 | 14-15 |
0 Reviews
This product hasn't received any reviews yet. Be the first to review this product!
Write a Review
Shipping & Returns
Returns Policy
30-Day Refund
We are absolutely committed to making sure you're happy with your purchase. You can return any product purchased from splashdive.com.au in an unused, brand new condition within 30 days of the date of the purchase and we will refund your money back. Please advise us by email and include a printout of your original invoice if you return a product to us.


Perfect Fit Guarantee
Please use our indicative sizing guides which show height and weight ranges and other measurements to choose your size. If you have any queries about size, you can advise us when you complete your purchase in the comments field. We will contact you and make sure we're sending you the best possible size. If you receive an item and it doesn't fit to your satisfaction, you can return it to us in an unused, brand new condition and we will send another size free of charge. Please advise us by email and include a printout of your original invoice if you return a product to us.


Shipping
Free Shipping for orders over $150
Standard Shipping: $14.95
Standard Shipping Tracked: $19.95
Fast Shipping Tracked: $24.95 (1-3 days)
Once your payment has cleared, your order will be packed and dispatched within our 48-hour guarantee.
How long will it take to get my order to me?
We use tracked International EMS Post for 3-10 days delivery anywhere in Australia.
What Our Customers Have Said
"Hey! Received my item super quickly!!! So satisfied its not even funny! Fantastic deal guys, thanks heaps and heaps. I have been recommending you since yesterday to my fellow dredge buddies. :) Thanks tons."

Bryan - Victoria, Australia
"Easy transaction, ultra fast shipping. Very happy and will definitely be back!"

Rhys - Melbourne, Australia
"Excellent Company to deal with. Exceptional service and a very quick delivery time."

Sean - Doncaster East, Australia
"Wow what an awesome wetsuit and was delivered very fast - very impressed. AAA rating!!"

Ian - Panania, Australia
"WOW super fast postage, 5 star Splash, excellent items! Thanks."

Darren - Newcastle, Australia
"Great communication. Answered all my questions professionally. Called me back to confirm questions on an item. Goods arrived on time and in the condition l expected. These guys are highly recommended, buy with confidence."

Jason - Melbourne, Australia
"My wife and I purchased two full sets of gear from Splash. They are great bunch of blokes to deal with. Service, price and product were great. Very easy to deal with. Highly recommend to anyone wanting dive gear."

David - Grantville, Australia
"Fantastic wetsuit - excellent service!"

Dianne - Mortlake, Australia
"Wow what a suit - recommendation given was perfect and fits and looks great, great people to deal with 10/10."

John - Bowen Hills, Australia
"One of the best online purchases I have made - thank you so much. I got the wetsuit today - so quick. A cool wettie backed with such a service that I am just gobsmacked. You guys run a tight show - thanks for making it happen and keeping this transaction so easy. a good buy all the way!"

Toby - Dapto, NSW, Australia