Meet the Splash Team! A bunch of down-to-earth guys & girls with passions for spearing, diving & conservation.
We're stoked to provide these guys with all they need to get the job done and achieve their goals - which are great and plenty. Read more about them below and keep your eye on out for their huge adventures this summer!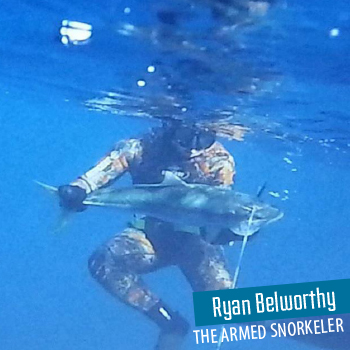 RYAN BELWORTHY The Armed SnorkelerSpearfishing for about four years now, Ryan has decided to give it some full-fledged effort. His goals for the year include spearing a kingi over 30kgs, a snapper over 20lb and having a crack at some of the game fish the West Coast has to offer...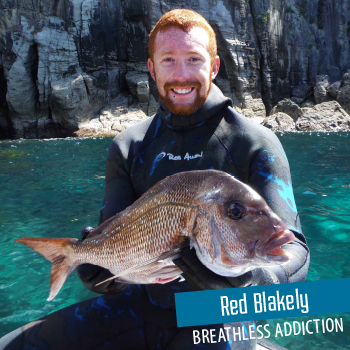 RED BLAKELY Breathless AddictionA Dive Master at 18, Red has lived and breathed diving for most of his life, working in dive industries from Ningaloo Reef to Malaysia, Indonesia, Borneo, Cairns and Tonga. Handy with an underwater camera, Red recently launched his latest project "Breathless Addiction"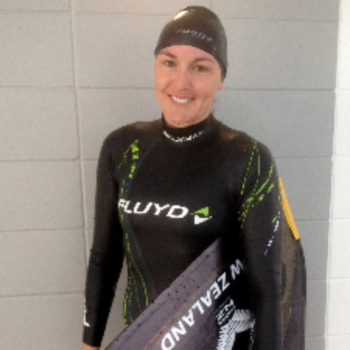 GEMMA COOKSONGemma has a passion to test the human limits. She's got eyes for the longest swim, deep dives and long statics.... all on a single breath.

Gemma has natural raw talent and that why we asked her to be our Splash Apnea and Fluyd ambassador.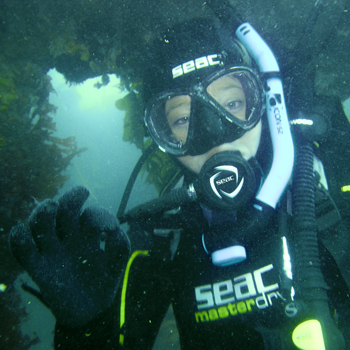 JOSIE CRAWSHAW Marine ScientistJosie is a second year masters student in the Marine Science department at Otago University. She first began diving in 2012 with an open water course at Dive Otago in her third year of an undergraduate degree at Otago University.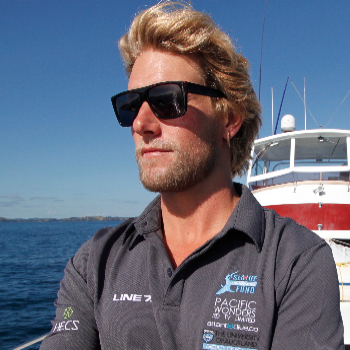 RILEY ELLIOTT Shark Scientist Riley Elliott is a shark scientist absolutely passionate about conservation of the ocean's apex predators and their critical role in balancing the planet's most important ecosystem.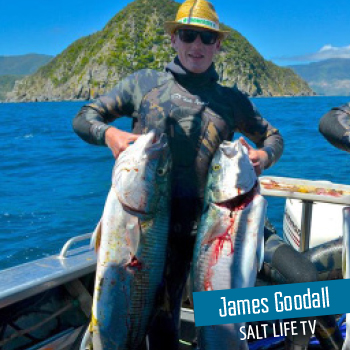 JAMES GOODALL The Keen Spearo A marine technician in the NZ Navy by day and a marine tactician by night. James is still young but has many years experience diving all round NZ's coastline and has set himself a massive goal for 2015...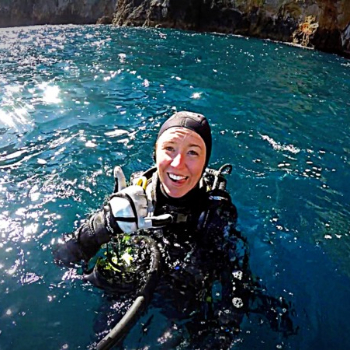 KIMBERLEY HERMANN My name is Kimberly and diving is my life. Quite literally. I am a Texas coastal chick who obtained my Masters degree in marine biology from James Cook University in Queensland Australia a couple years back and also am a PADI Scuba Instructor.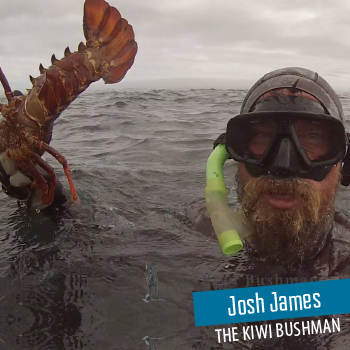 JOSH JAMES The Kiwi Bushman Also known as "The Amateur Spearo", Josh James is a true blue Kiwi hunter from the West Coast of New Zealand, who also likes to take his hunting underwater from time to time.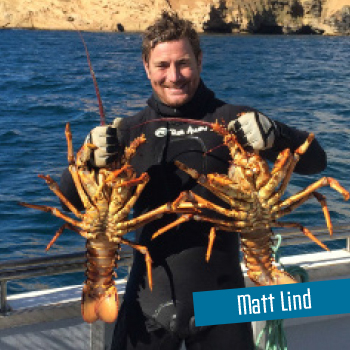 MATT LIND Involved in the Spearfishing industry for the past ten years, Matt now works as an Airport Firefighter. Which, ironically, means he has more free time for spearfishing.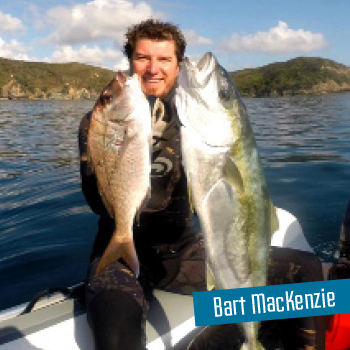 BART MacKENZIE A Fisheries Biologist with a Bachelor of Science and Honours Degree in Marine Biology, Bart freely admits that he's obsessed with freediving and spearfishing.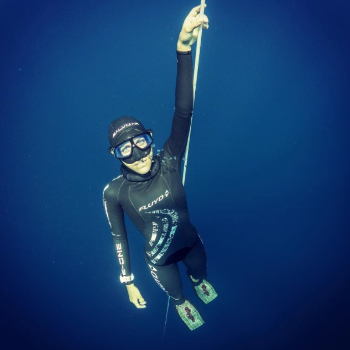 KATE MIDDLETON Kate is a passionate adventurer, yogi and competitive Freediver, inspired by deeper experiences of life in the elements. She is a dedicated student and teacher of yoga and Freediving and believes that both are inclusive and universal pathways of connection, aliveness and love.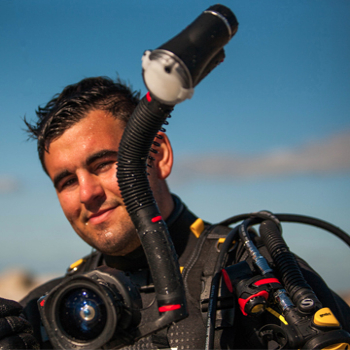 JACK PRESTON Jack is a wildlife photographer working in both marine and terrestrial environments, he's also in his first year of Marine Studies at the Bay of Plenty Polytechnic.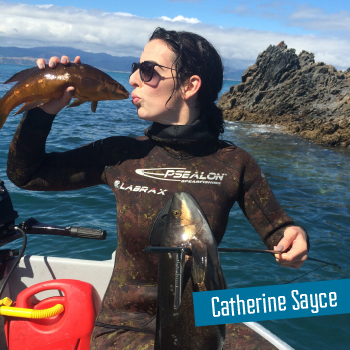 CATHERINE SAYCE A Cat among the pigeons, this lady is impressing us at every turn.